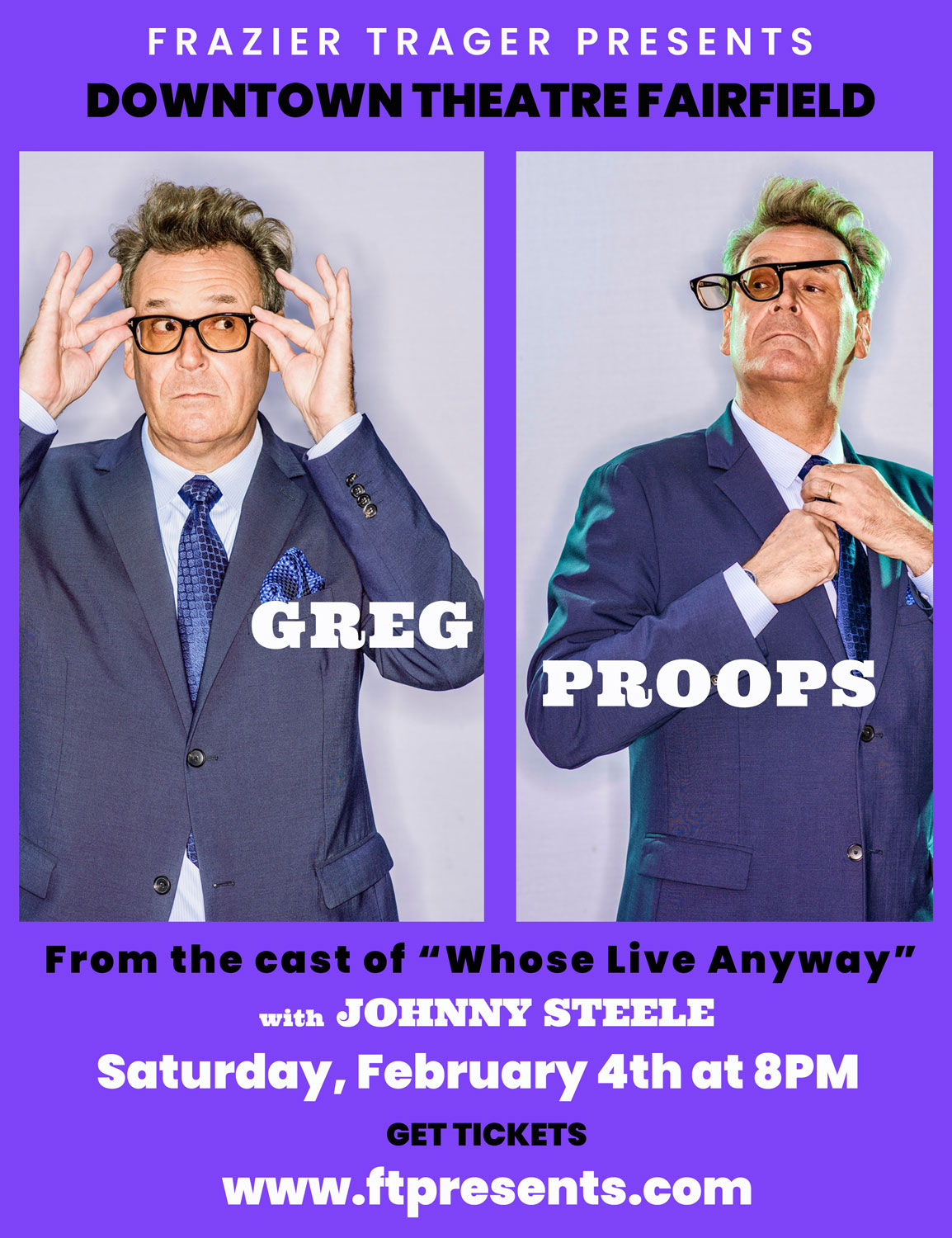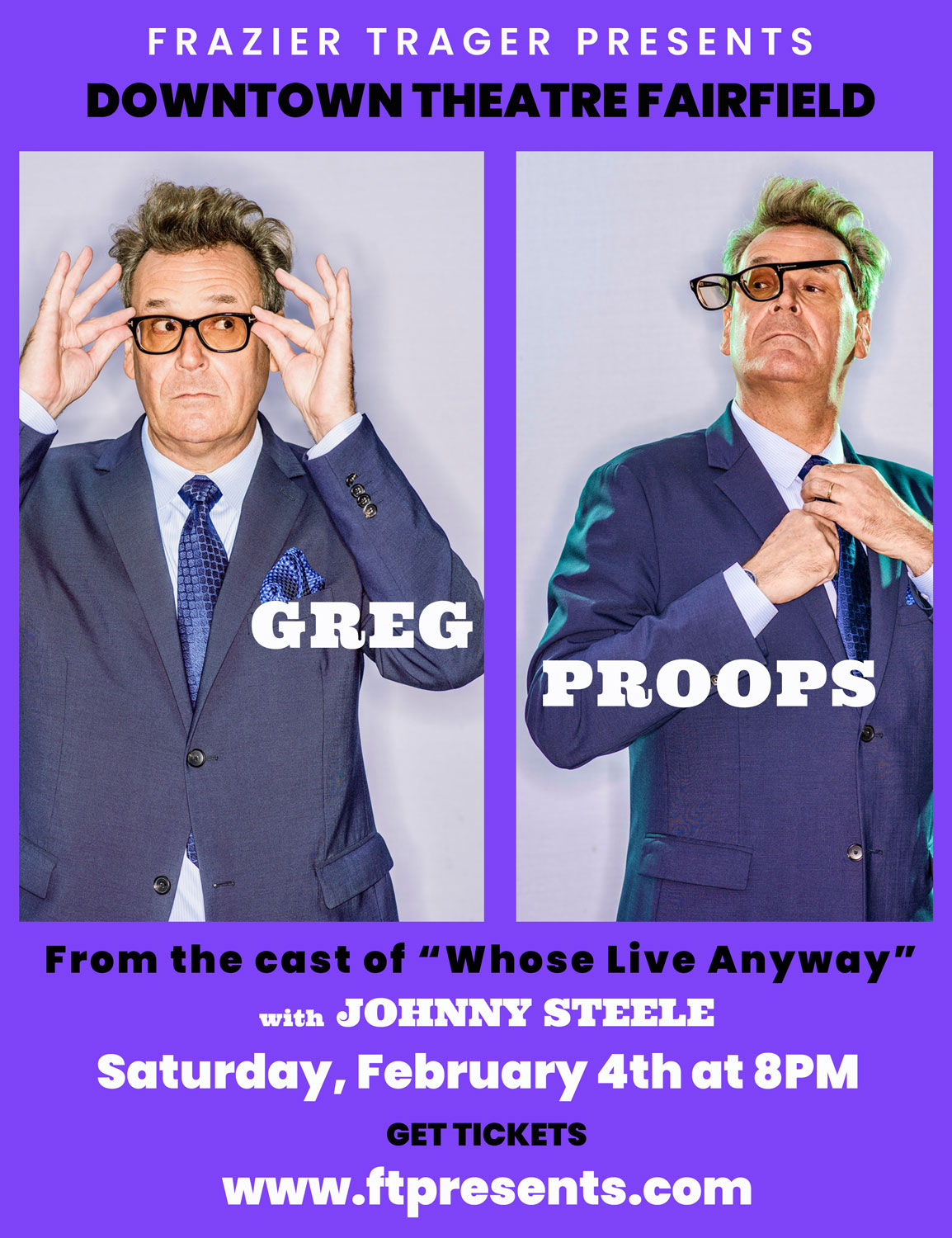 Greg Proops Comedy
with special guest Johnny Steele
8:00 PM
Downtown Theatre Fairfield
|
1035 Texas St, Fairfield, CA 94533
Event Organized By:

Frazier Trager Presents
Event Details
Greg Proops is a stand-up comic from San Francisco currently residing in Los Angeles. With his many TV credits, Stand-up shows, and musical endeavors, Greg has become an in-demand performer. 
Stand-up Greg has a new Topical Comedy album out called in The City. Recorded live in his beloved San Francisco. Available on Apple Music and from aspecialthing records.
Improv Greg is an an Improv group called Whose Live Anyway? with Ryan Stiles, Joel Murray, Jeff B Davis, Dave Foley, Drew Carey and Charles Esten. Currently touring nationally.
Musical Greg has had the honor of performing with Danny Elfman, Bllie Eilish and Cathryn O'Hara at the Hollywood Bowl singing in a live-to-film version of The Nightmare Before Christmas. They have played onstage in Tokyo, Brooklyn, Glasgow, London and Dublin.
Greg made several voice-over works, the most remarkable being Bob the Builder, and participated in successful TV series such as Tru Jackson VP (where he was Max Merigan, her boss). He now has his own podcast, The Smartest Man In The World, with which he tours all around USA and the UK.
Johnny Steele - Over his thirty-plus year career bay area native Johnny Steele has been a comedian, radio show host, TV show host, subject of a documentary, SF Comedy Competition winner, commercial and network TV show actor, and humor writer for clients ranging from corporate CEOs to Robin Williams. Along with Larry 'Bubbles' Brown, Johnny has created "Stakeout Cops," a hilarious and un-PC revisiting of vaudeville, which can be found on most social media platforms. Johnny has just completed a book of mercifully short comedy tips for comedians of all levels.
PLEASE NOTE: WHETHER YOU PURCHASE AT THE DOOR, BY PHONE, OR ONLINE
MINIMUM $5.00 FACILITY / PROCESSING FEE PER TICKET
Date & Time
Saturday, February 4, 2023
8:00 PM
Venue
Downtown Theatre Fairfield
1035 Texas St, Fairfield, CA 94533
The Downtown Theatre is a crown jewel 22,000 square foot state-of-the-art-facility for the performing arts. The theatre facilities can meet the demands of productions such as theatrical performance, symphony concert, seminars, conventions, and community events.
https://www.downtowntheatre.com/