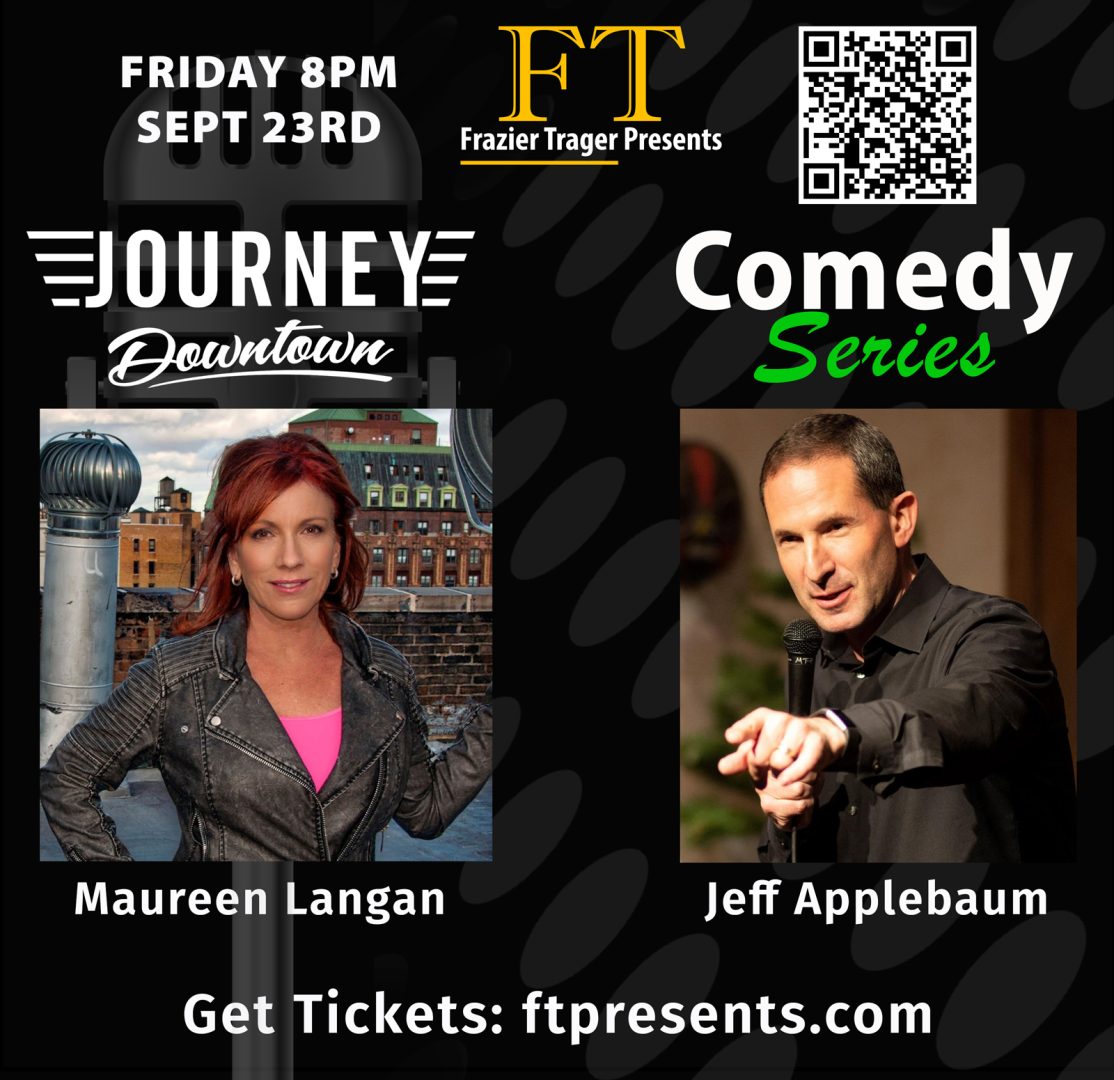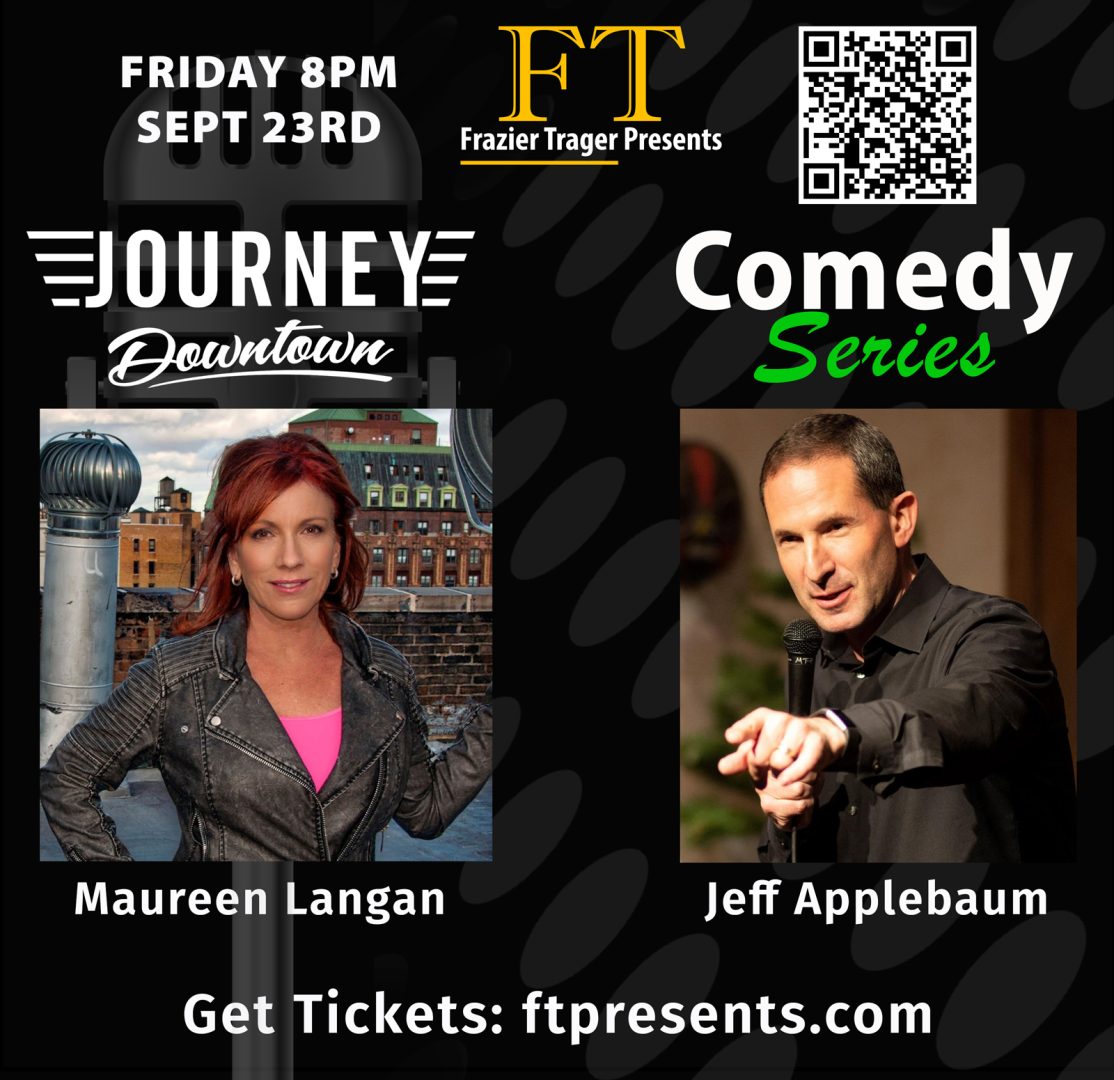 Comedy - Maureen Langan and Jeff Applebaum
Journey Downtown Comedy Series
7:30 PM
Journey Downtown Theatre
|
308 Main St, Vacaville, CA 95688
Event Organized By:

Pat Pending Productions
Event Details
Maureen Langan - Maureen is an award-winning broadcaster, international standup comedian, TEDx Talk speaker and corporate & event host. She has performed on Broadway with Rosie O'Donnell and has shared the stage with Robin Williams, Steven Wright, Joy Behar, Gladys Knight and Jordin Sparks. As a seasoned broadcaster, her most memorable moments were interviewing Joan Rivers and George Carlin. Her television appearances include Gotham Live, HBO, Red Eye, MSNBC, CBS, Comics Unleashed, and the Paramount Pictures film Marci X. 
Jeff Applebaum - Jeff Applebaum made his national TV debut on CBS as a comedian on the "Late Late Show with Craig Ferguson." He has also appeared on Comics Unleashed and ComedyTV, Byron Allen's nationally syndicated Entertainment Studios program, ABC-TV, America's Got Talent on NBC, and has opened for and performed with comic legends Robert Klein, Mort Sahl, Richard Lewis, Robin Williams, Dana Carvey, Kevin Pollak, Elayne Boosler, Jimmy "JJ" Walker, and many more. His DryBar Comedy Special was released in 2020 and Jeff can be heard frequently as a guest on KGO radio and AM810 radio in San Francisco, CA.
Hosted By: Pat McCoy
Pat has shared the stage with Brian Regan, George Lopez, and the late, great Robin Williams. Voted in high school "Most Likely to recede", he refuses to grow up and enjoys making fun of himself as well as the ever-changing world around him.
Advance Group Pricing: This ticket is good for 4 people. You must all enter at the same time. The value of the group ticket is pay for the price of 3 tickets and get 4 people in. The $3 ticket fee is applied to the 3 paid tickets in the group pricing and is added to the cart automatically ($9 ticket fee). Group pricing is only available online in advance. 
There is a $3 ticket fee to cover merchant services, credit card, and ticket processing fees.
Date & Time
Friday, September 23, 2022
7:30 PM
Venue
Journey Downtown Theatre
308 Main St, Vacaville, CA 95688
At Journey Downtown we believe people matter most. Our vision is to rejuvenate and restore genuine human community where all people can feel welcomed. This is our community theatre in downtown Vacaville.
https://www.journeydowntownvenue.com/